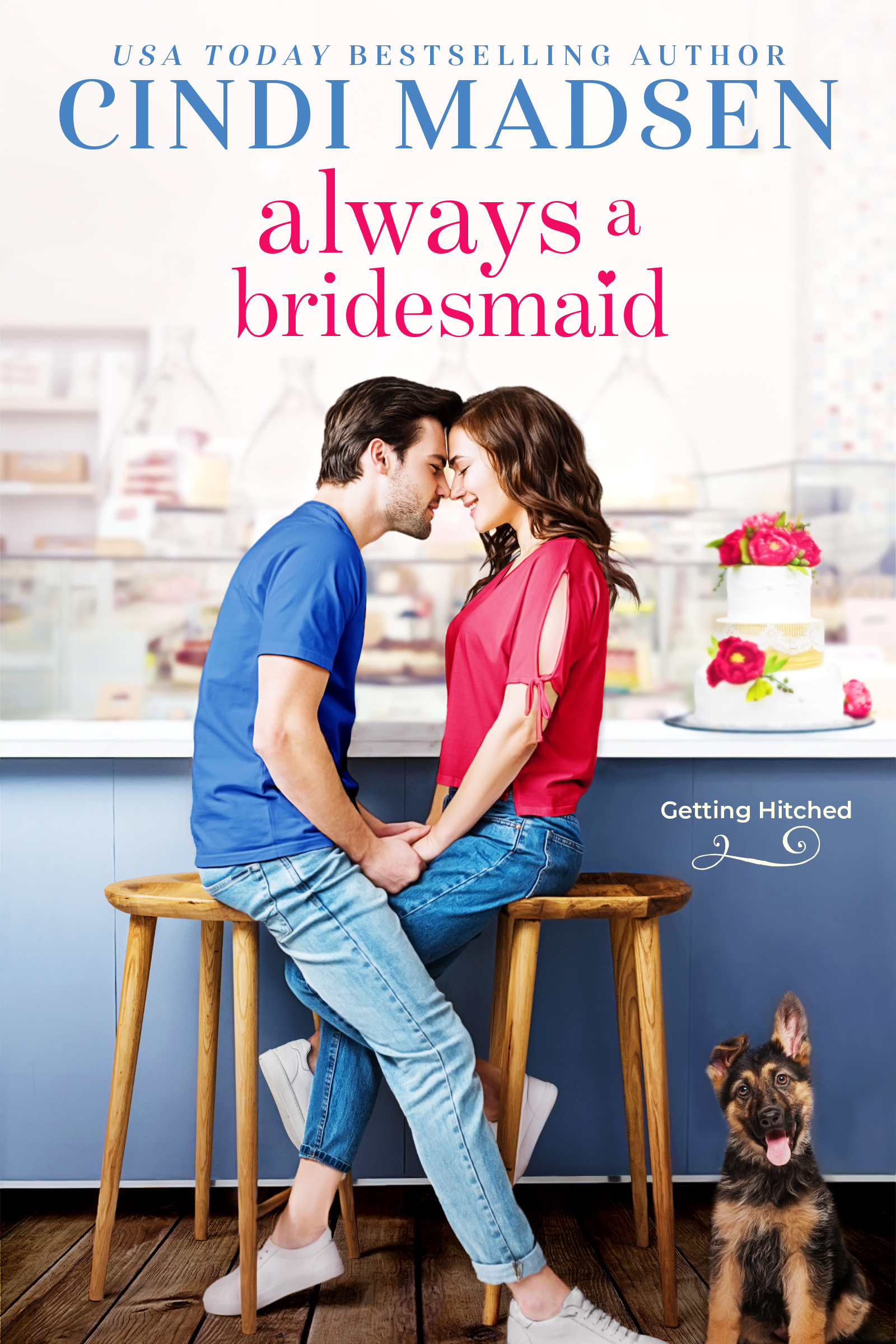 Violet Abrams may have been a bridesmaid no less than seven times, but her wedding day was near—she could feel it. Until her longtime boyfriend left her for someone else. That's just fine—she has her photography and a new project redesigning her sister's bakery to keep her happy and fulfilled. Fast-forward to the day of his wedding, though, when Violet might have accidentally, totally not on purpose, started a fire. And… Officially the worst day ever.
Firefighter Ford Maguire thought he'd seen it all. Until he's called out because someone tried to set the local bakery on fire…with a wedding magazine? The little arsonist might be the cutest woman he's ever seen, but he's too career-focused to consider something serious. Still, Violet seems like a great person to help him navigate his upcoming "man of honor" duties in his best friend's wedding.
Pretty soon, not only is Violet giving him lessons on all things weddings, she's helping him train his latest rescue-dog recruit puppies and weaving her way seamlessly into his lone-wolf lifestyle. But forever is the last thing on Ford's mind, and if there's one thing a perpetual bridesmaid knows, it's the importance of a happily ever after.
Each book in the Getting Hitched in Dixie series is STANDALONE:
* Just One of the Groomsmen
* Always a Bridesmaid