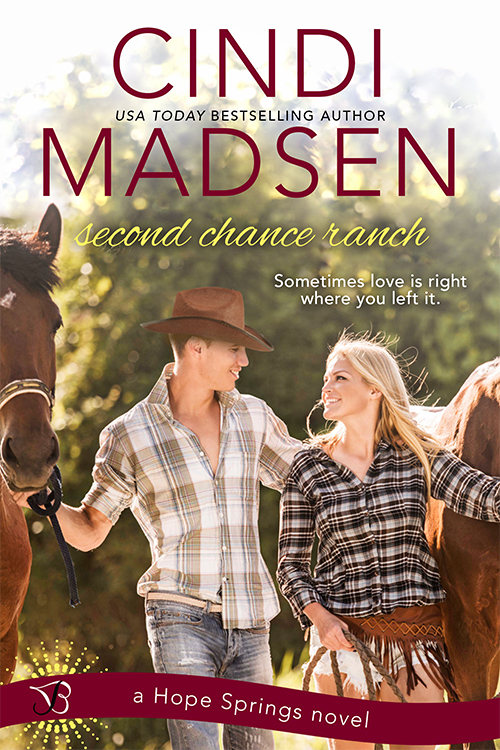 Sadie Hart has a plan: return to her small town of Hope Springs so she can regain her confidence—and bank account—before giving one more shot to her country music dream. The dream that means more to her than anything. The dream she chose over her high school sweetheart, the brooding and sinfully handsome Royce Dixon.
Royce has moved on from his memories of the beautiful Sadie. Now he's focused solely on running Second Chance Ranch, where he rehabilitates troubled teens through ranch work. But when he needs a new employee and Sadie's the only one to volunteer, he has no choice but to offer his old flame a job.
Whether riding a horse with the wind in her hair or mucking out the stalls, Sadie can still get Royce's heart beating like no one else. But Nashville is her dream, and Royce can't settle for second best.
Each book in the Hope Springs series is a standalone, full-length story that can be enjoyed out of order.
Series Order:
Book #1 Second Chance Ranch
Book #2 Crazy for the Competition
Book #3 The Bad Boy's Baby