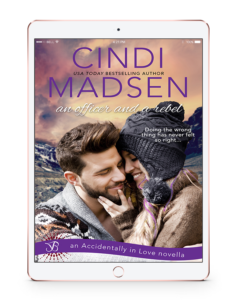 Previously released as part of the Stranded with a Hero anthology. Now available individually!
Doing the wrong thing has never felt so right…
The last person police officer Nate Walsh expected to discover stranded in a snowstorm is his brother's ex—and former town rebel—Kelsey Cooper. His complete opposite in every way, Kelsey's the girl he never allowed himself to want. But when she agrees to stay with him until the storm passes, he definitely finds himself wanting the gorgeous, tattooed woman. Too bad Nate's sure his brother is still in love with her…
Kelsey had only meant to drive through her tiny hometown, not end up spending time there. With a cop. But despite her issues with authority figures, even she can admit Mr. Serious looks pretty hot in his uniform. Unfortunately, she's sworn off relationships—and she'll never be the girl for a nice guy.
Buy on Amazon
Buy on Barnes & Noble
Buy on iTunes
Buy on Kobo